---
Congratulations to the MCC 2020 participants who made it to the finalist round!
Thank you very much for your participation!
---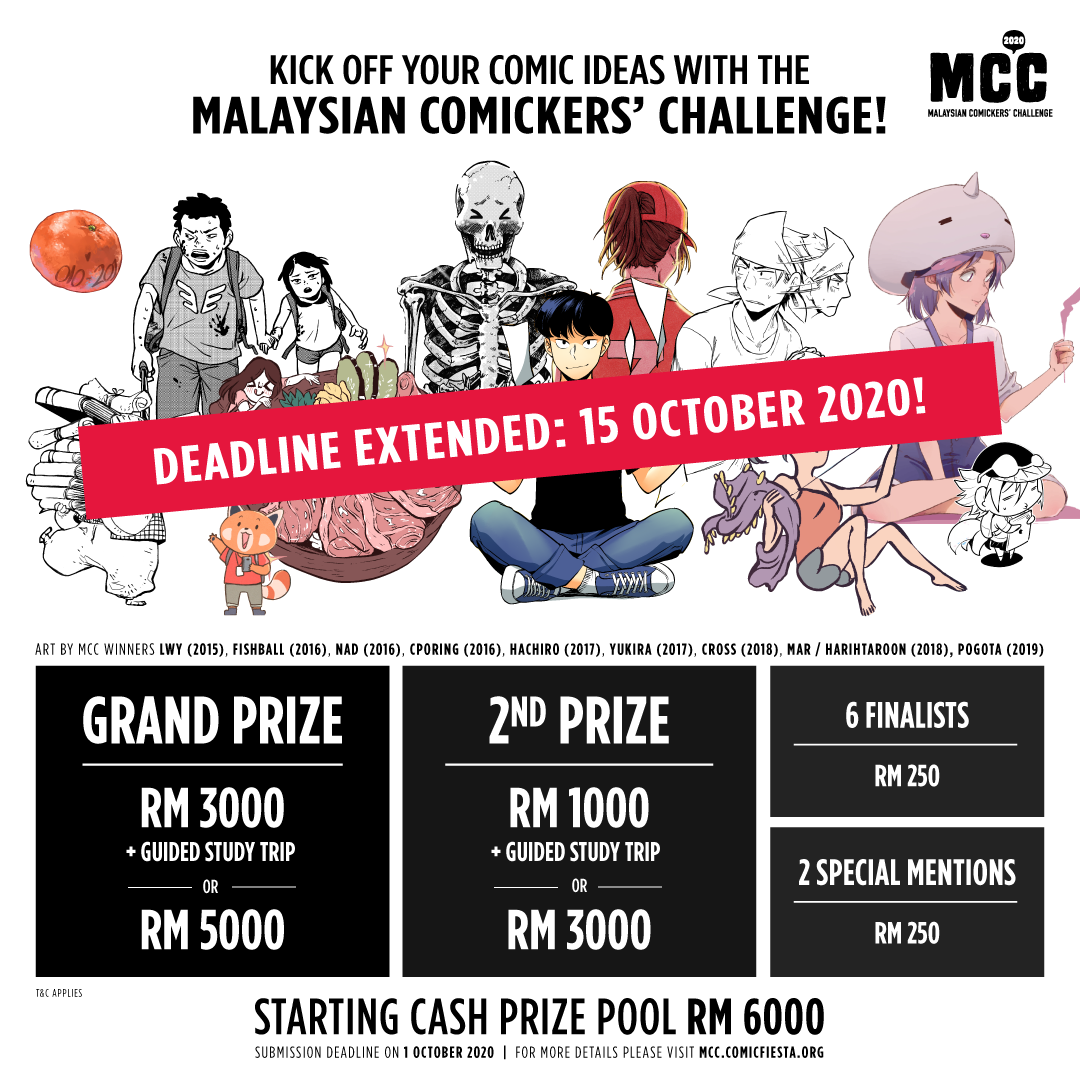 Are you simply overflowing with comic ideas and looking for an outlet to channel them to? Well, look no further!
Kick off your comic ideas with the Malaysian Comickers' Challenge and get a chance to impress an international panel of the comic industry's top professionals!
The Malaysian Comicker's Challenge is the best chance for artists to get their skill known and you may even be chosen to expand your idea into a full series!